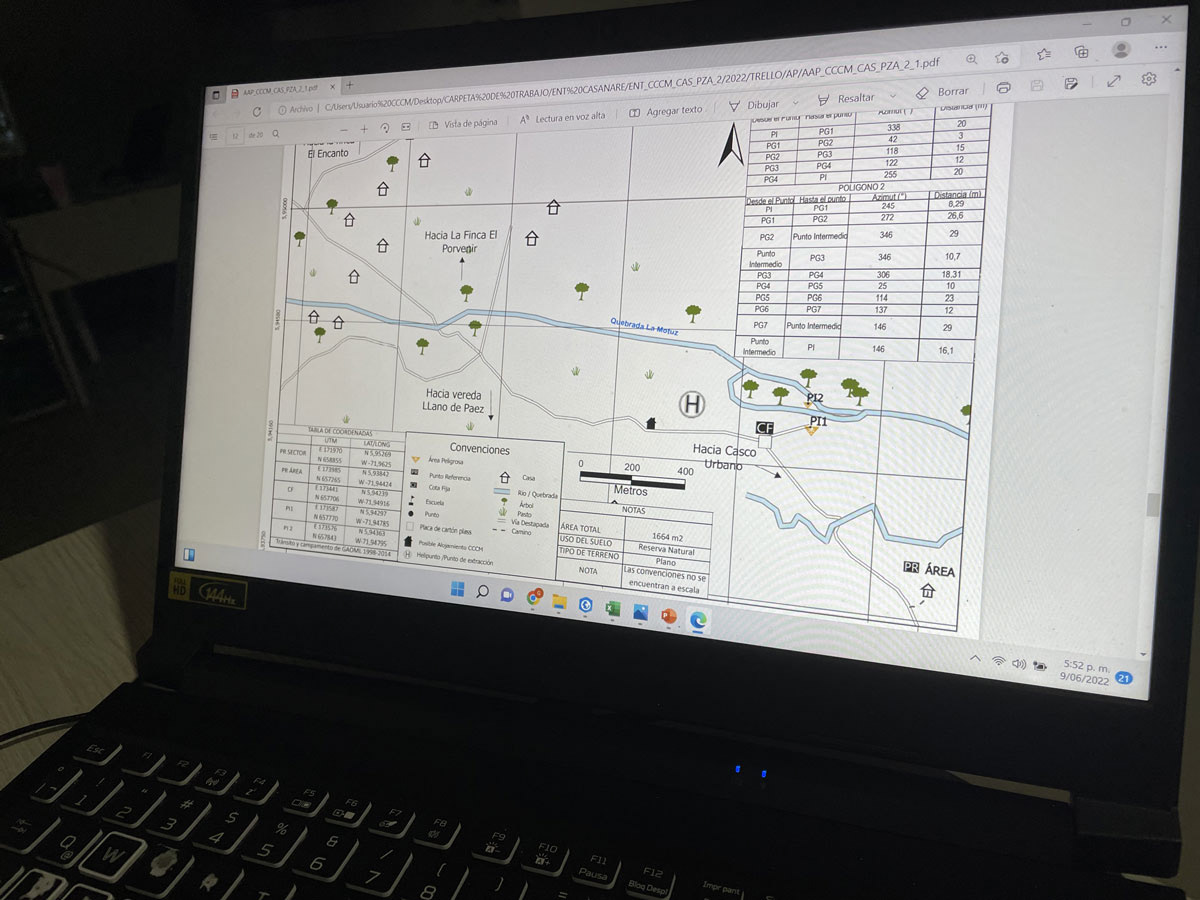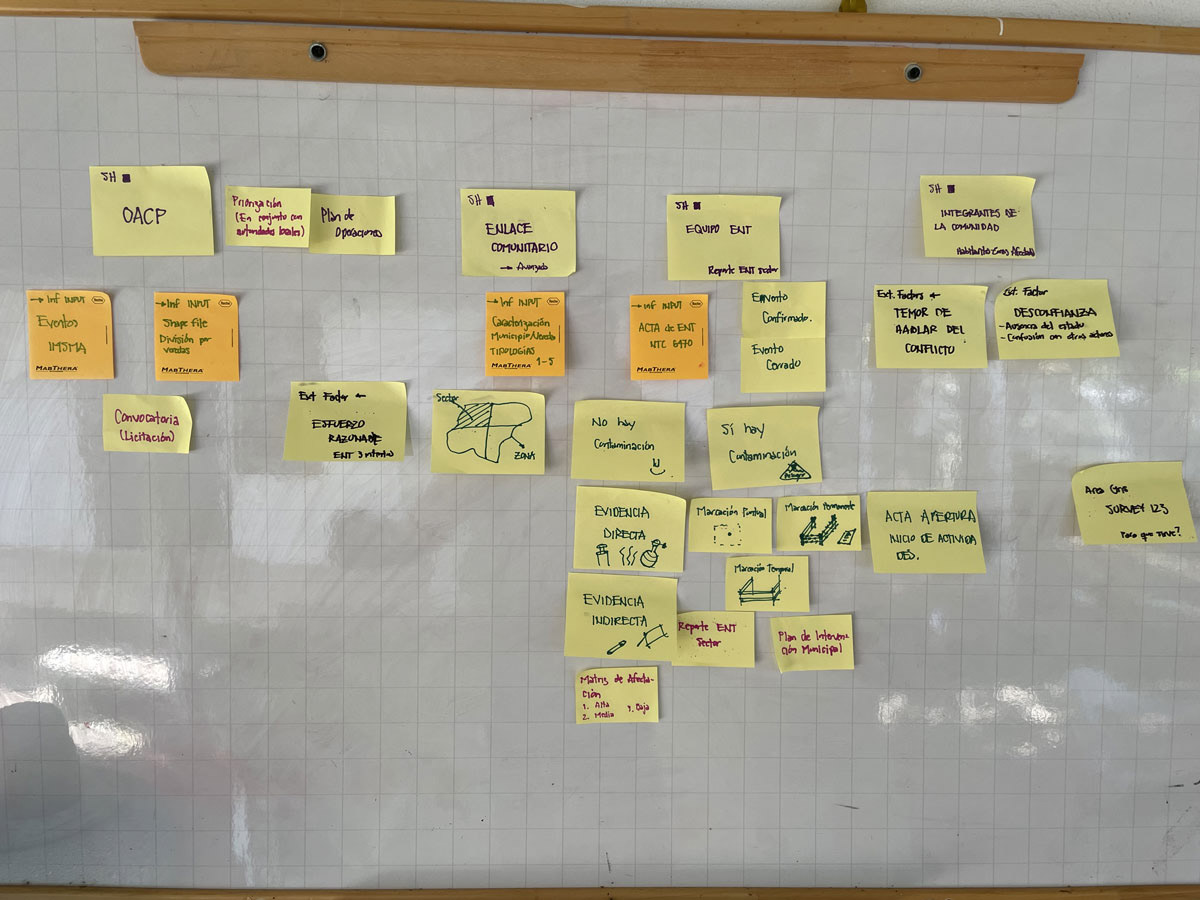 I aim to understand the current practices, information flows, trust-building processes, and risk/vulnerability challenges of humanitarian demining. By doing this I want to grasp the underlying structure existing among the parties involved. I will identify the needs, develop and deploy suitable prototypes for addressing the issues using participatory design techniques, and evaluate the systems to fulfill these needs in a comprehensive manner.

The research questions that drive this research effort are:
RQ 1
- What are the current practices, in terms of information flow, technological barriers, and environmental conditions for the development of information tools that help inhabitants of rural areas reduce the risk of being hurt by a landmine?
RQ 2
- How can we collect information on landmines from inhabitants of endangered areas to improve the demining process in Colombia?
MineSafe aims to develop a robust understanding of how information systems can contribute to developing trust with vulnerable communities. Specifically, I focus on how HCI methods can help to elucidate needs and inform the design and development of information systems for people in rural/remote areas affected by armed conflict.